Smalls top Pyjama Brand as chosen by The Independent
15 best kids' pyjama brands that will make bedtime more fun
From glow-in-the-dark sets to stormtrooper onesies, kit out your kid in the best gear for a good night's sleep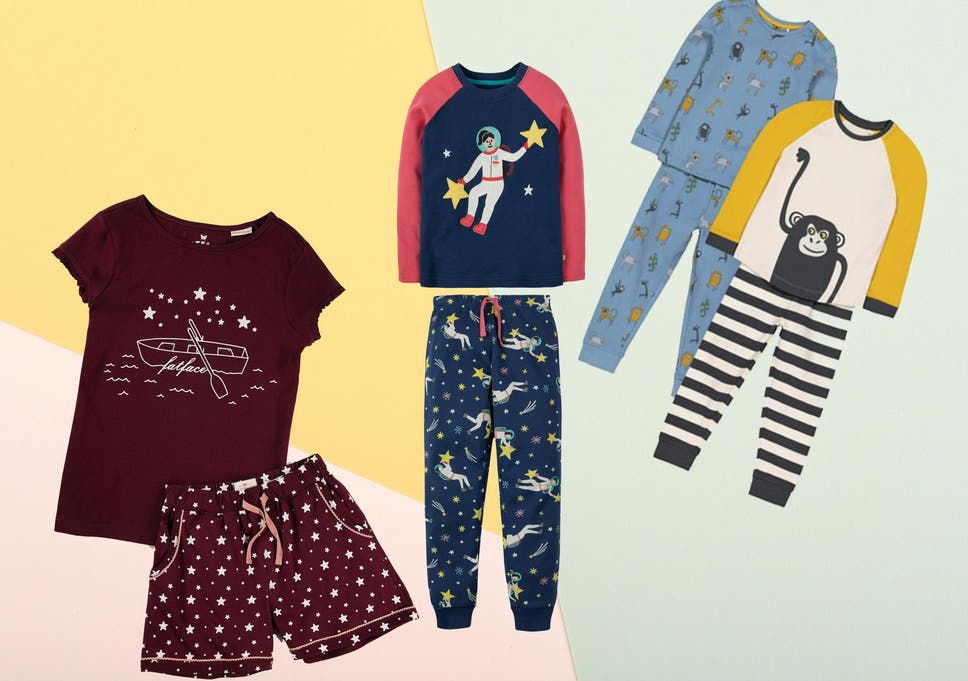 If you've ever gone shopping for kids' pyjamas, you'll know just how much choice there is when it comes to kitting out your little ones for bedtime. From character onesies to pyjamas that glow in the dark, you can buy all manner of fun-filled sleepwear for children.
But while a nifty set of nightwear might (we said might) help make the bedtime routine run a little more smoothly, the real question to ask is how well will it wash?
There are few things more annoying than a new pair of PJs that end up as ankle-swingers the very first time you launder them. If you buy your child nightwear emblazoned with the latest cool character or hip slogan, trust us when we say you'll hear all about it if you find out the hard way that the groovy print cannot be tumble-dried.
So, before you invest in kids pyjamas, make sure they are easy to care for. Beyond that, comfort is king. Your child won't thank you if they can't sleep because of an itchy pair of PJs. In terms of fabric, 100 per cent cotton ticks all the boxes as it's soft, cosy and affordable.
Organic cotton costs a little more but is worth the spend as it's typically kinder to the environment and gentler on delicate skin.
More luxurious fabrics will set you back even further, but if pricey pyjamas for your kids are your thing, we're not going to judge you. Who doesn't want to know that their little one is slumbering away in as much comfort as money can buy?
Which brings us nicely to the other thing about kids' pyjamas: lounging. We reckon most kids spend almost as many hours awake in their nightwear as they do actually sleeping.
That's a slight exaggeration, but from lazy weekend mornings and sleepovers with friends to those lovely "let's all get our jammies on and relax in front of the telly" evenings as a family, modern sleepwear for kids is as much about looking cool when you're lounging around as it is about being comfy while you sleep. 
Finally, factor in that kids grow fast. Like, really fast. Most children's pyjamas will be outgrown rather than worn out, so if you want to get your money's worth, consider buying unisex sleepwear (is there really any call for any other kind?!) that can be passed down to younger siblings.
And if you buy PJs that wash well, they probably won't even notice that they're getting hand-me-downs. Bonus.
Australian brand Ergopouch specialises in ergonomically designed swaddles, sleeping bags, sleep suit bags and accessories made from breathable, skin-friendly natural fibres.
IndyBest pick: Ergopouch layers long sleeve sleep wear: £23.99, Ergopouch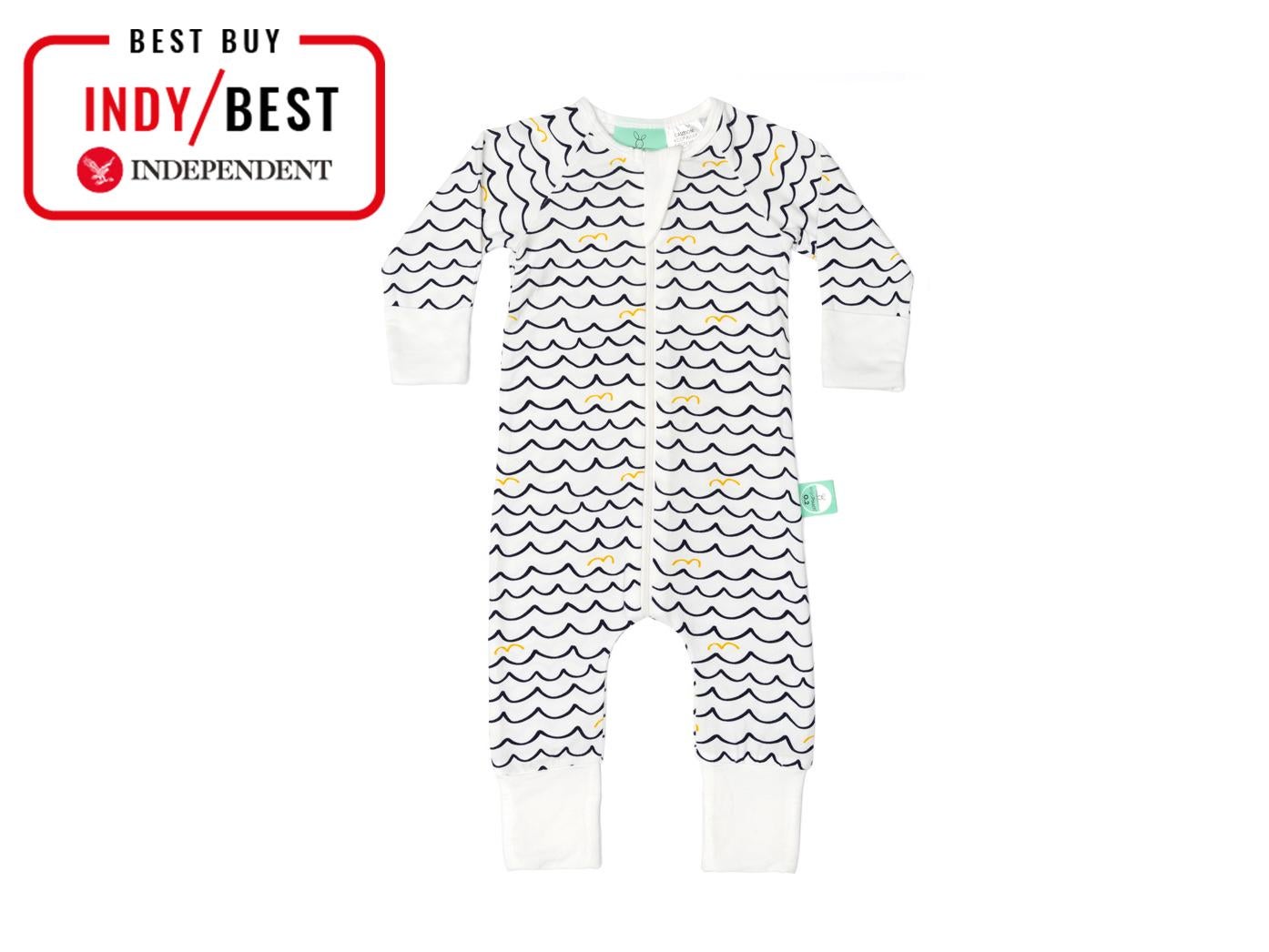 New to the UK, these TOG (warmth) rated layers are designed to be worn on their own or underneath an Ergopouch swaddle, sleeping bag or sleep suit bag. Suitable from birth to age three, they come in short or long sleeve versions. The breathable bamboo fabric is off-the-scale soft as well as stretchy (thanks to 5 per cent elastane), and the three-way zipper makes night time nappy changes a doddle. Fold-over cuffs and mitts keep little hands and feet cosy too. We love it.
Launched in Selfridges in 2014 with a mission to make wool cool for kids again, Smalls make gender-neutral merino wool clothing and accessories for kids from birth up to 14 years. Committed to slow fashion, the brand prides itself on creating garments that have genuine longevity and traceable provenance.
IndyBest pick: Smalls the 24/7 trouser: £62.50, Smalls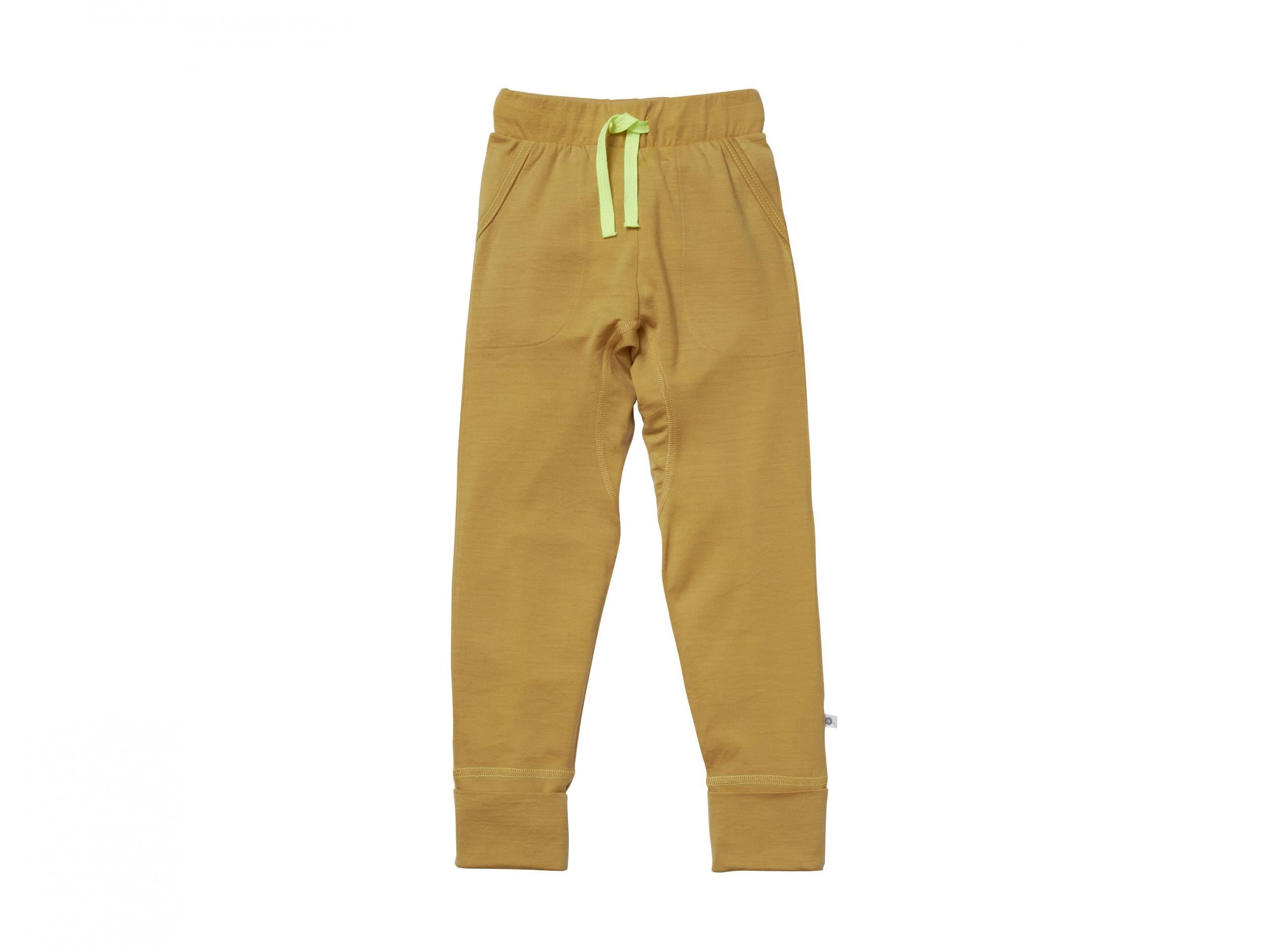 These lightweight merino wool trousers aren't technically pyjamas but they're designed to be worn as a base layer or as snuggly loungewear. Our five-year-old tester tried them out with the best long sleeve tee (£44.50). She popped them on as soon as she got home from school and has barely taken them off since. Merino wool is cool when it's hot and warm when it's cold, and these definitely kept our tester cosy in bed without overheating.
A bastion of good value childrenswear, Next is about as reliable as it gets when it comes to kids' PJs that wash well and won't break the bank. They've got nightwear covered for kids of all ages from newborn right through to age 16. We love this season's bold, bright colours, and their three-packs of mix-and-match pyjamas are indispensable.
IndyBest pick: Next pink printed jersey all-in-one: From £13, Next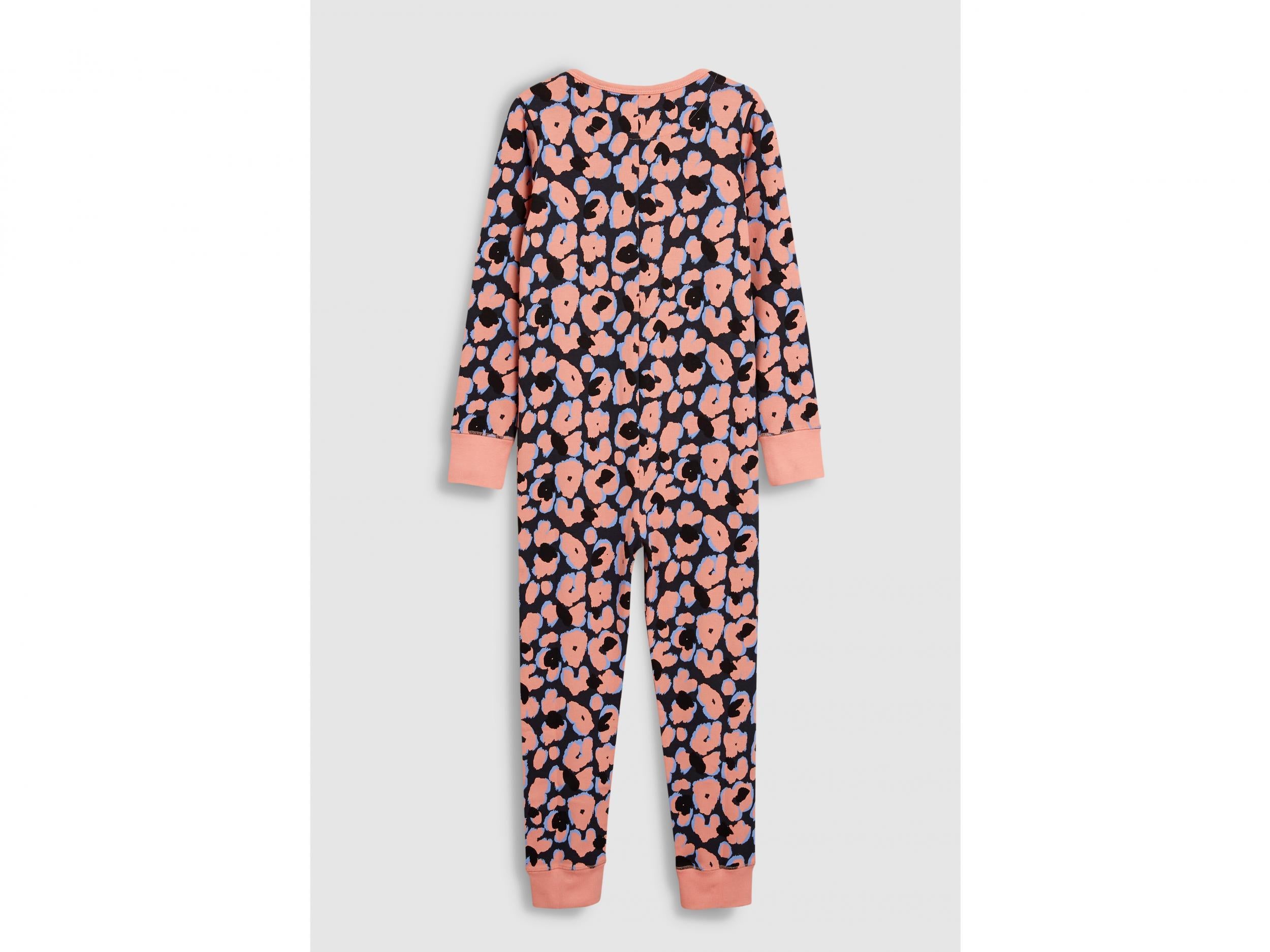 It was hard to pick a single favourite item of Next sleepwear – it's all fab – but our five-year-old tester took a particular shine to this jersey all-in-one. Great for keeping extra cosy on a chilly night but not so thick that your child will swelter, it's the perfect lazy Sunday morning outfit, too.
From colourful pyjamas to classic nighties, Boden has a comprehensive range of stylish cotton nightwear for boys and girls. It washes well without the colours fading and we love that their sizes go all the way up to age 16 – if only more kids' sleepwear brands would follow suit.
IndyBest pick: Boden cosy long john pyjamas: £15.40, Boden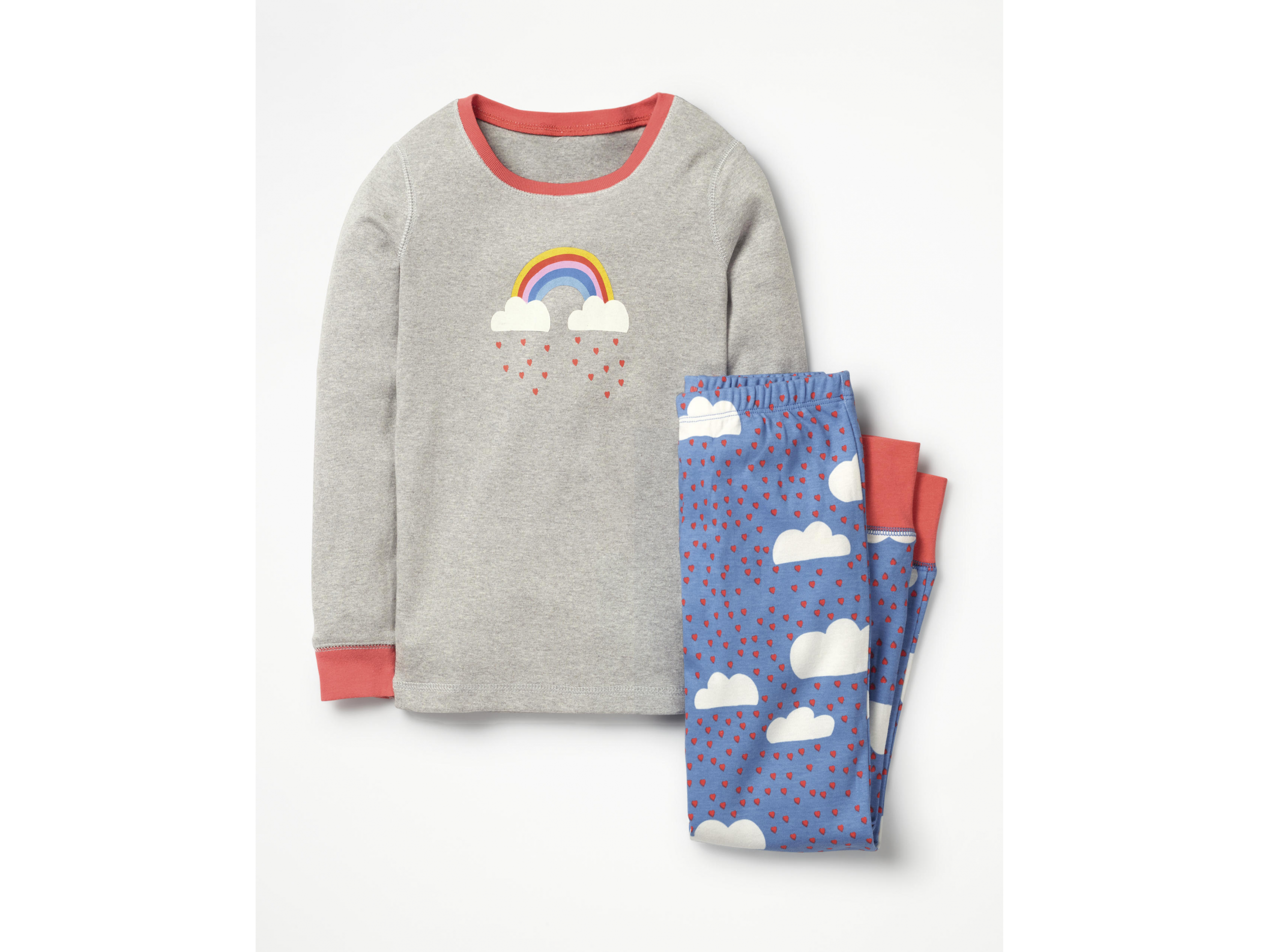 The ankle cuffs on these supersoft 100 per cent cotton pyjama bottoms really do help keep little legs cosy and we love that they're tumble dryable without ruining the rainbow print – hurrah!
This British brand started out selling pyjamas online (hence the name) over a decade ago but is now stocked in more than 250 stores throughout the UK, Europe, America and Australia. They've since branched out into kids sleepwear for boys and girls from two to 13 years old.
IndyBest pick: Cyberjammies isla short sleeve placement print knit top and woven palm print shorty set: £20, Cyberjammies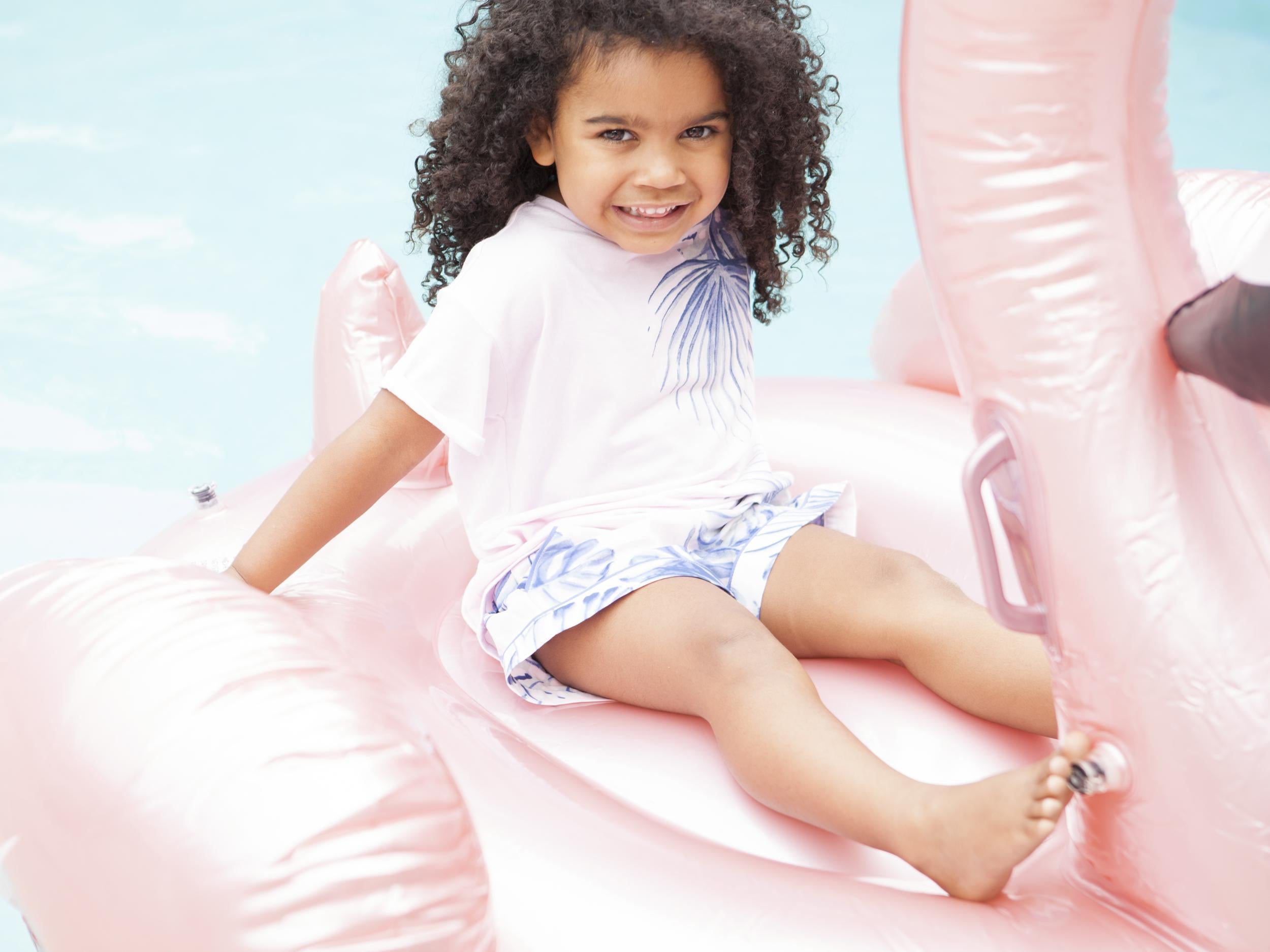 This pyjama set consist of shorts and a short-sleeved t-shirt so it's probably one for sunnier climes than Northern Ireland, where our tester hails from, but she was so wowed by the fabric that she demanded to wear this despite the temperature. The top is made from super-soft 95 per cent modal and 5 per cent elastane – it's by far the softest, snuggliest item of nightwear we've tried – and the shorts are 52 per cent cotton and 48 per cent modal with an elasticated back and drawstring front. The perfect summer holiday PJs.
Started by two mums who worked together for over ten years as a buyer and product developer for one of the UK's largest retailers, Skippy Lou began with the birth of a zip-up baby grow. All their products are designed by mums with mums in mind.
IndyBest pick: Skippy Lou zip up baby grow: £14, Skippy Lou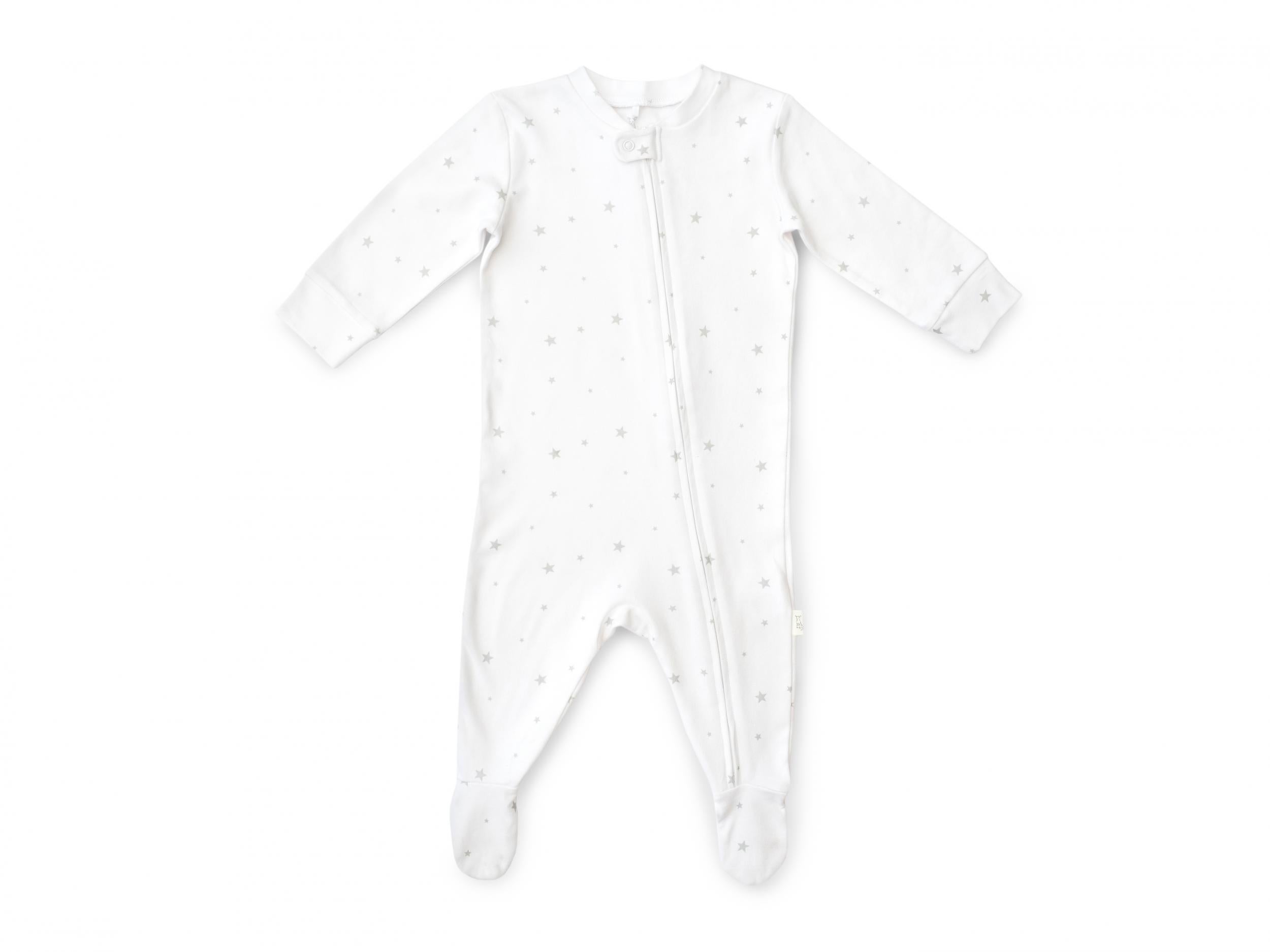 Made from the softest 100 per cent organic cotton, this genius zip-up baby grow truly does help make light work of night-time nappy changes. We love that they come with a handy canvas zip-up pouch that's the perfect size for a spare set of clothes or a clean nappy. It's excellent value and also a brilliant gift for a sleep deprived new mum.
This funky kidswear brand launched in 2015 and is a firm favourite with Instagram influencers. Their current range has two pairs of cotton pyjamas suitable for boys or girls between one and ten-years-old.
IndyBest pick: Bernie and the Beanpole terrazo pyjamas: £20, Bernie and the Beanpole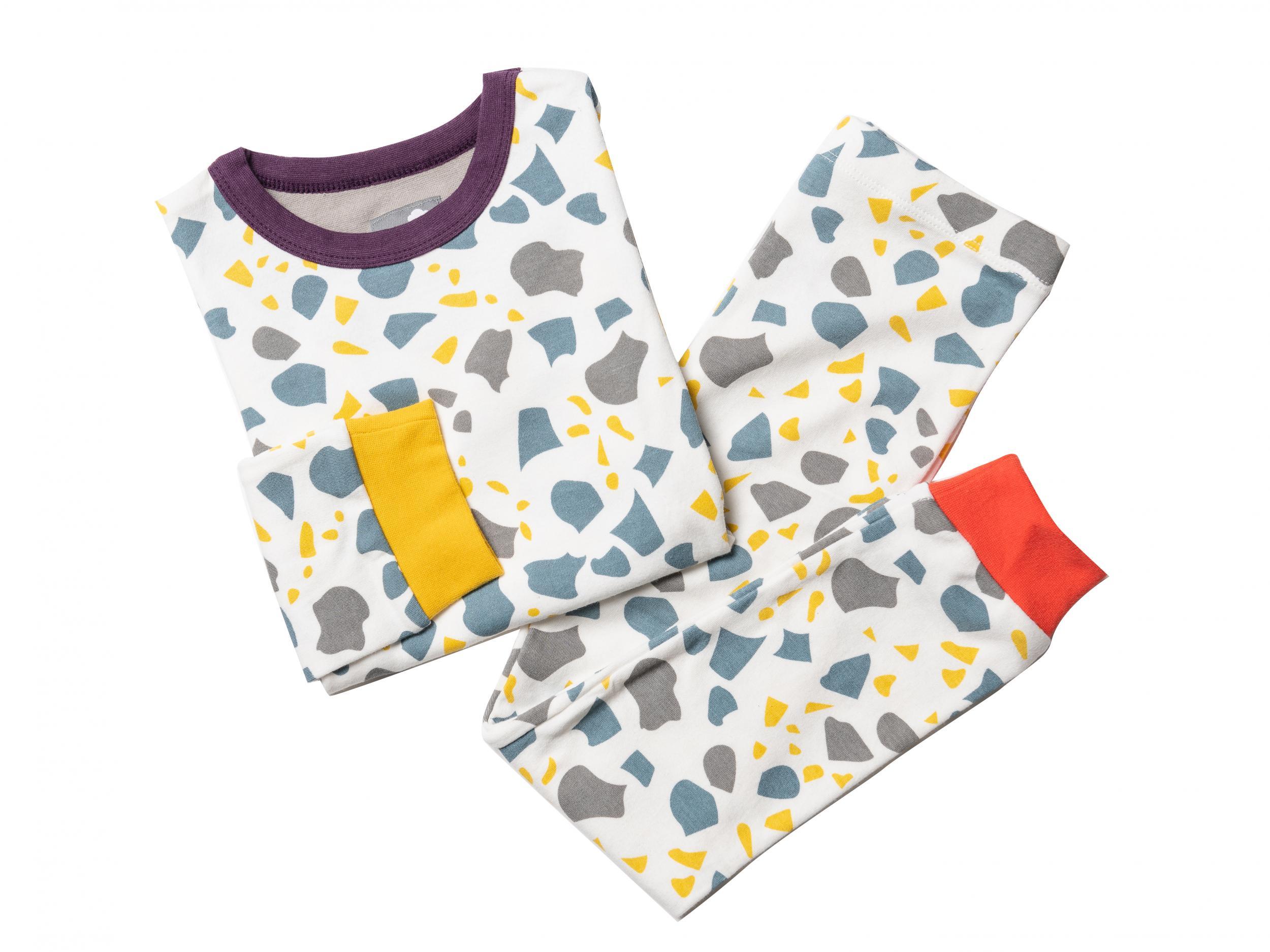 We love the fact that these stylish unisex pyjamas appeal to both boys and girls – great for passing down to younger brothers or sisters. The brand advises going up a size as the nature of the stretchy jersey interlock fabric means that there may be up to 5 per cent shrinkage after washing.
Organic childrenswear brand Frugi has been around since 2008, and their distinctive, colourful range of clothes covers kids from birth through to age ten. They also do a stylish range of maternity wear as well as breastfeeding clothes. The brand gives one per cent of its turnover to charity and only uses organic cotton grown by farmers they trust, while their outerwear is made from recycled plastic bottles.
IndyBest pick: Frugi jamie jim jams: £22.10, Frugi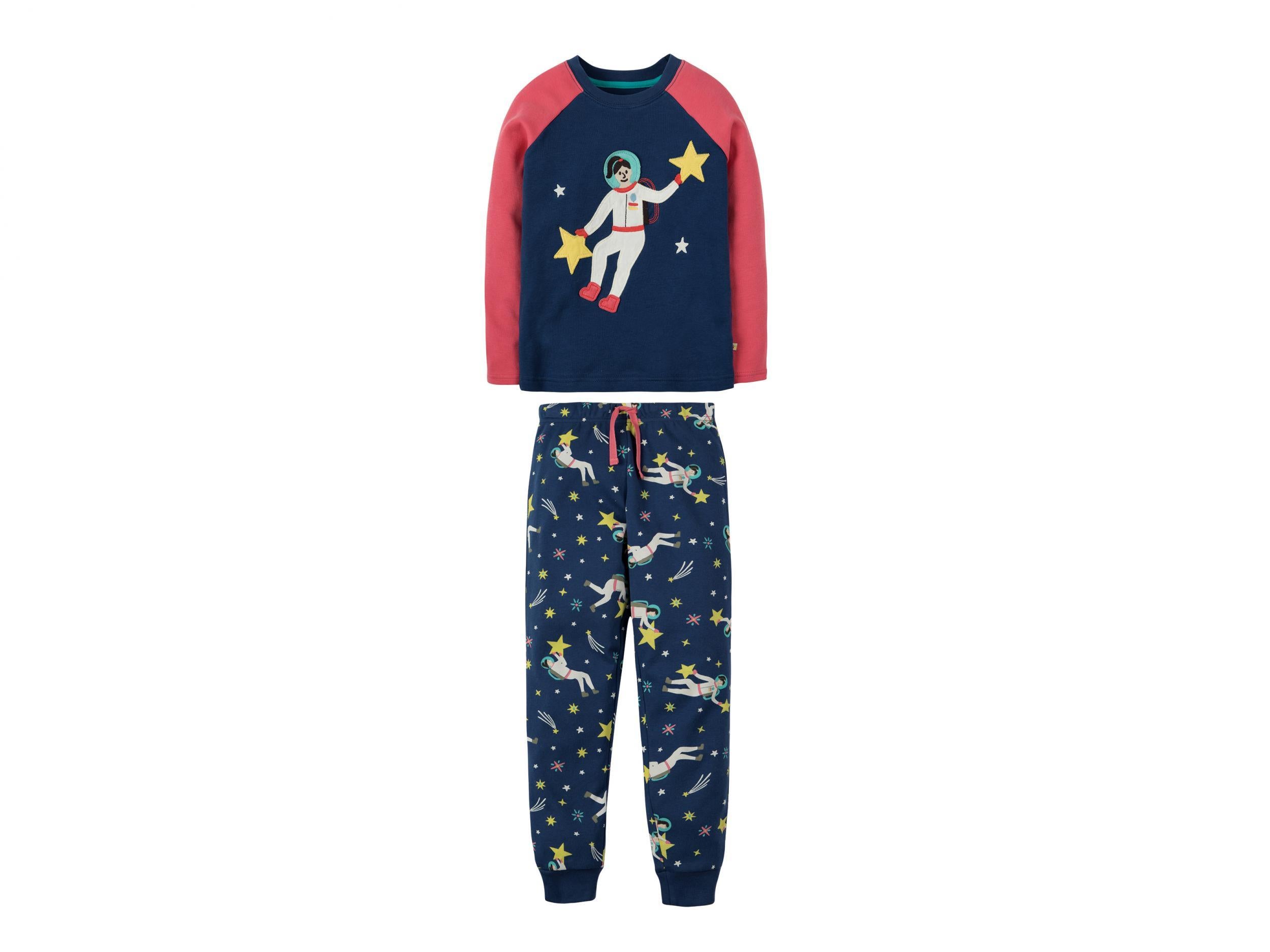 It's not easy to find astronaut prints on clothes for girls – sad but true – so we love these space-themed pyjamas with a spacewoman appliqué on the front. Made from organic cotton interlock, they're supersoft and wash brilliantly without fading or shrinking. You can personalise the top for just £5.
Inspired by French nautical style combined with quirky British design, JoJo Maman Bébé has grown from a kitchen table start-up to a brand with nearly 100 stores across the UK, Ireland and the USA. Committed to environmentally responsible retailing, they specialise in fun but practical clothes for babies, toddlers and children, as well as nursery products, furniture, gifts and toys.
IndyBest pick: JoJo Maman Bébé short pink dinosaur glow-in-the-dark pyjamas: £17, JoJo Maman Bébé
Is there anything cooler than pyjamas that glow in the dark? Our five-year-old tester doesn't think so. She couldn't wait to get ready for bed once these arrived but be warned – it's quite the shock when an eery glow appears beside your bed in the dead of night.
One of the UK's leading retailers with a reputation for own brand food, clothing and homewares, Marks and Spencer started in 1884 and was one of the first stores to introduce "avocado pears" (avocados) in 1968. Their kids' sleepwear ranges cater for boys and girls from three to 16 years, and they also have a comprehensive range of nightwear for babies from birth to three.
IndyBest pick: Star Wars stormtrooper onesie: From £20, Marks and Spencer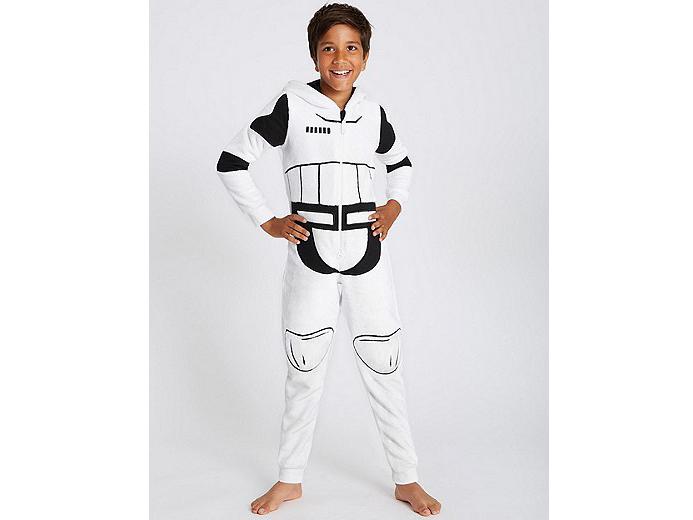 Our 14-year-old tester hasn't taken this off since it arrived and would probably wear it to school if he thought he could get away with it. Finding practical sleepwear that appeals to teens isn't easy, but M&S has sorted it with this. It's warm and fleecy without being bulky plus it's well-made and washes well.
This Swedish brand is based in Stockholm and designs, produces and distributes baby and childrenswear through its own shops, department stores, franchises and e-commerce in Europe and America. Their range of kids' sleepwear caters for babies from birth through to boys and girls up to 12 years.
IndyBest pick: Polarn O. Pyret animal print organic kids pyjamas: £16.80, Polarn O. Pyret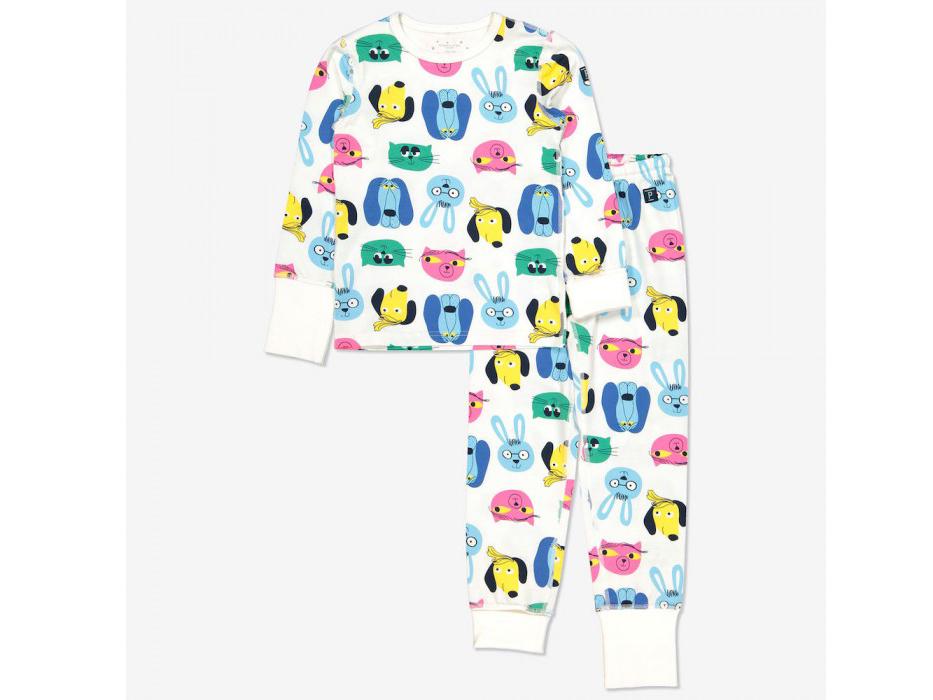 We love that these colourful pyjamas are made from super-soft, high quality organic cotton but they can be washed at sixty degrees. The extendable cuffs are brilliant for those moments when your child seems to have grown overnight, and the elasticated waist with drawstring adjustment make these a good choice for slimmer builds.
The UK's largest pharmacy-led health and beauty chain has around 2,500 stores, ranging from local community pharmacies to health and beauty stores. The Boots Mini Club range of baby and kids clothing covers nightwear from birth to seven years.
IndyBest pick: Boots Mini Club 2 pack monkey pyjamas: £17, Boots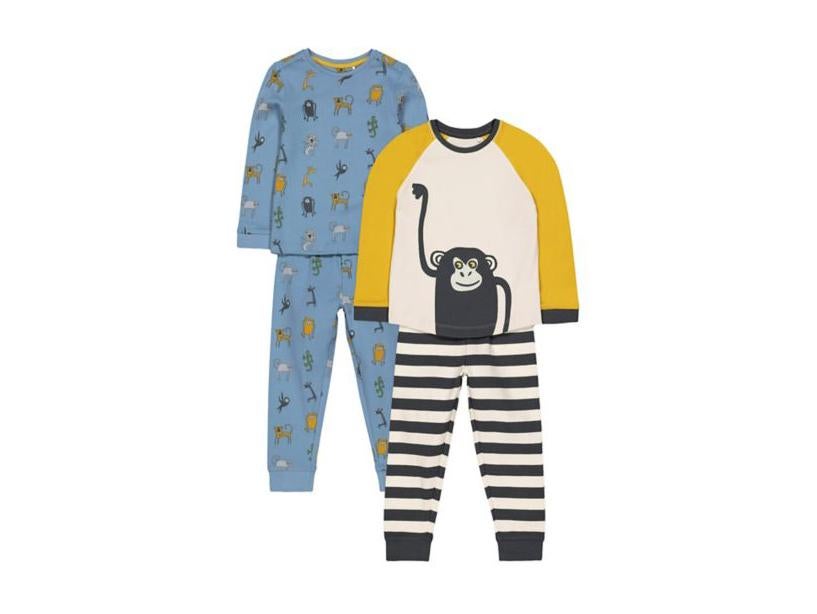 This two pack of 100 per cent cotton pyjamas have an elasticated waist for a comfortable fit, as well as arm and ankle cuffs to keep arms and legs cosy.
This American clothing and home decor retailer started in 1963 and specialises in casual clothing, luggage and home furnishings. It has retail stores in the USA and international shops in the UK, Germany, Japan, France and Austria. Their sleepwear range covers pyjamas and dressing gowns for children aged from four to 13 years.
IndyBest pick: Lands' End boys' print snug-fit cotton pyjama set: £25, Lands' End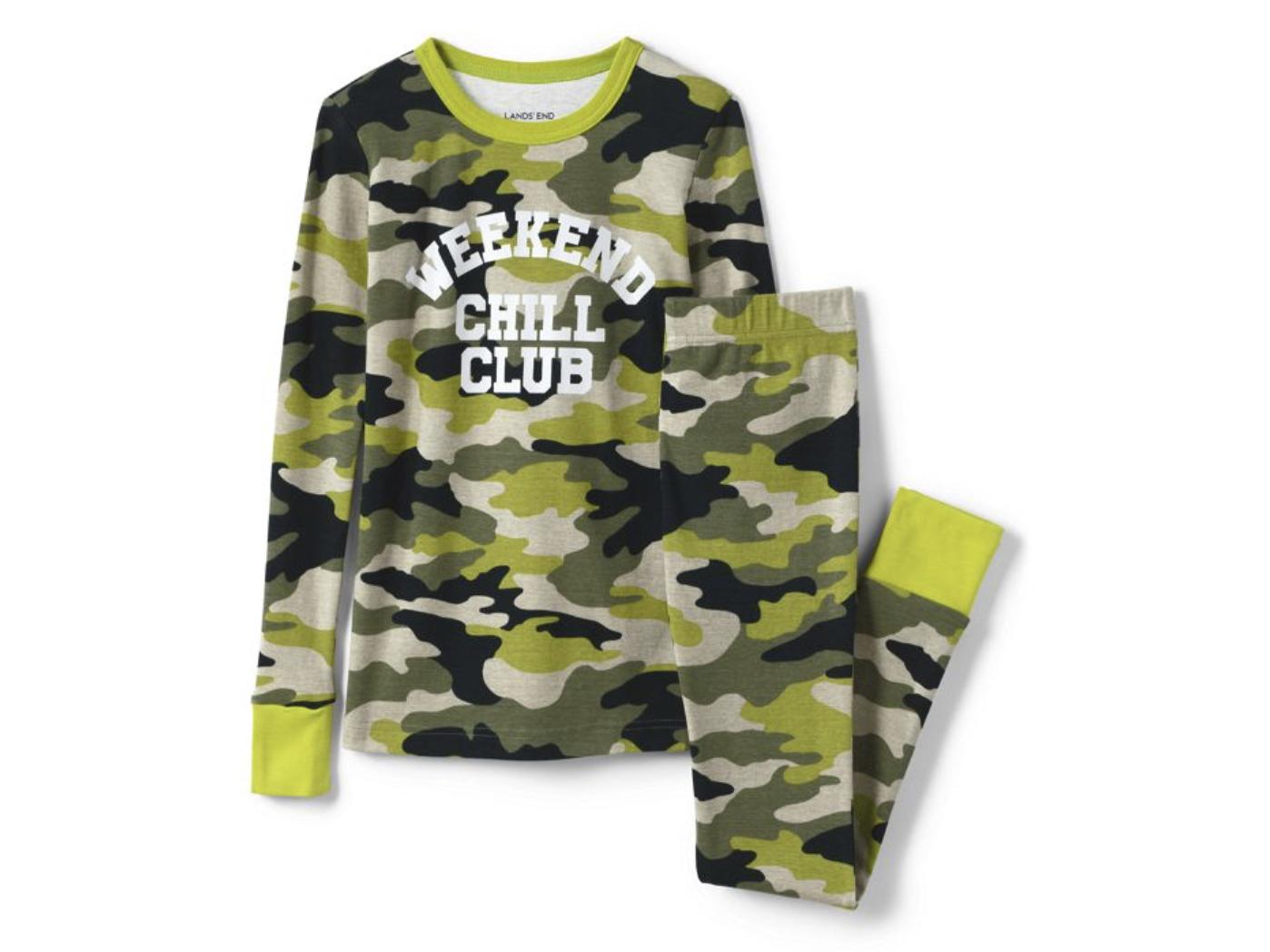 Made from soft, finely ribbed cotton, these snug fit pyjamas can be washed again and again as they've been pre-washed to prevent shrinking. They're cosy but stylish and our 12-year-old tester has to be threatened with a gaming ban in order to take them off and get dressed at the weekend.
Started in 1988, FatFace has over 200 stores. Made from supersoft premium quality fabrics, their pyjamas and nightwear cater for girls and boys aged from 2 to 13 years and tend to have a cool beachwear vibe.
IndyBest pick: Fat Face fresh face shortie pyjamas: £18, Fat Face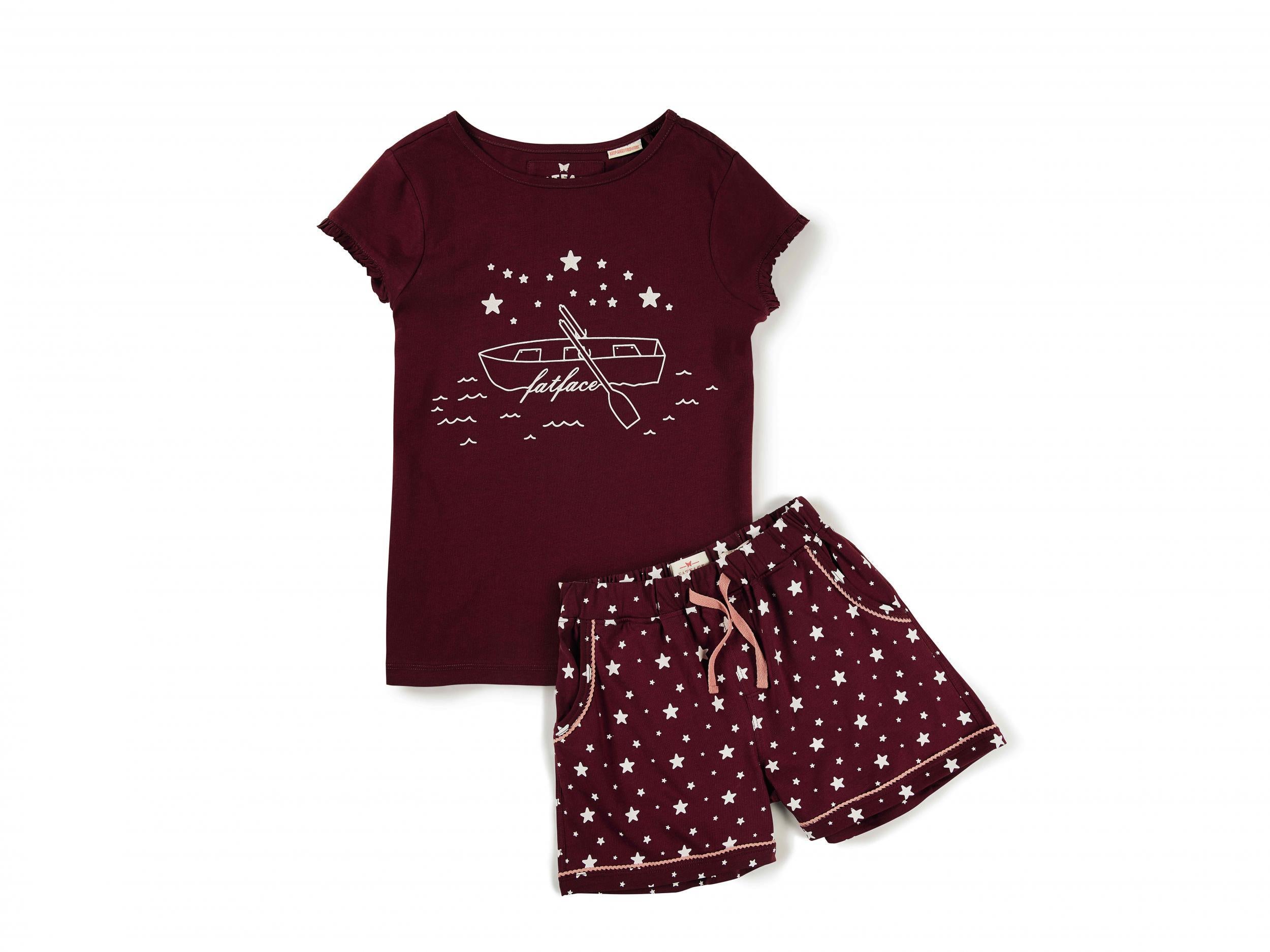 This short sleeved, breathable t-shirt and shorts pyjama set is just the ticket for kids who overheat easily at night. The T-shirt features glow-in-the-dark graphics and frilly sleeve detailing – a stylish choice without being overly girly.
The classic American clothing and accessories retailer stocks a huge range of sleepwear for kids in sizes S to XXL. In addition, the BabyGap brand caters for babies from 0-24 months.
IndyBest pick: BabyGap Disney Mickey Mouse short PJ set: £8.48, Gap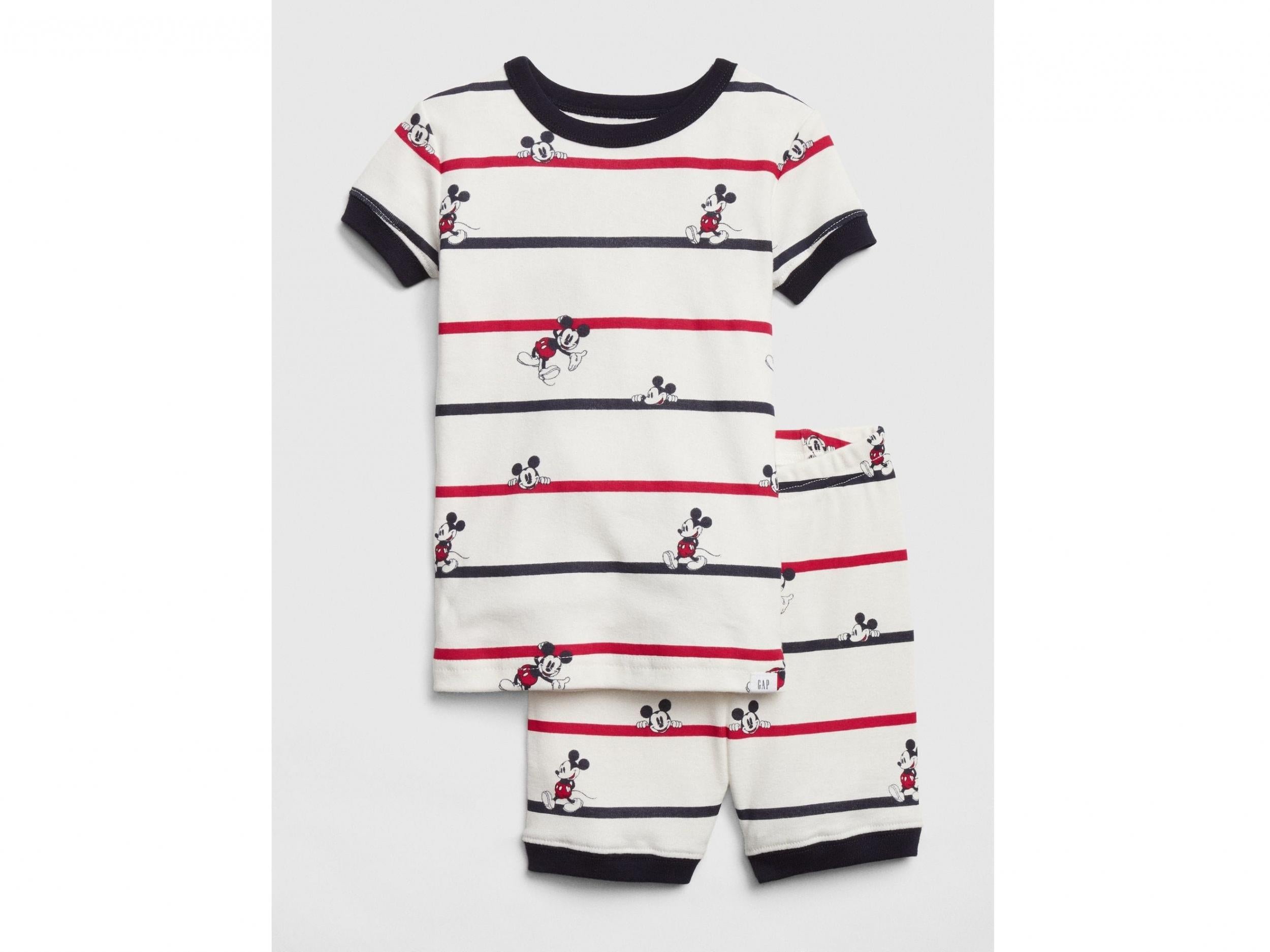 A collaboration between Gap and Disney, this super cute short PJ set is made from the softest cotton. The print is iconic yet classy and we think this is an ideal set of comfy PJs for baby's first summer holiday.
The verdict: Kids' pyjama brands
For babies, you can't beat Ergopouch's Layers as they're simply gorgeous, good value for money and brilliantly practical. If you're willing to splash some cash to invest in some durable sleepwear that you can pass down to siblings for years to come, then Smalls is well worth a look. Finally, Next remains our favourite kids' sleepwear brand for kids of all ages when it comes to no-nonsense, great value PJs that don't fade or shrink no matter how many times you wash them.
IndyBest product reviews are unbiased, independent advice you can trust. On some occasions, we earn revenue if you click the links and buy the products, but we never allow this to bias our coverage. The reviews are compiled through a mix of expert opinion and real-world testing.
https://www.independent.co.uk/extras/indybest/kids/clothing-footwear/best-kids-pyjamas-a7967461.html